Get Involved: The Truth Project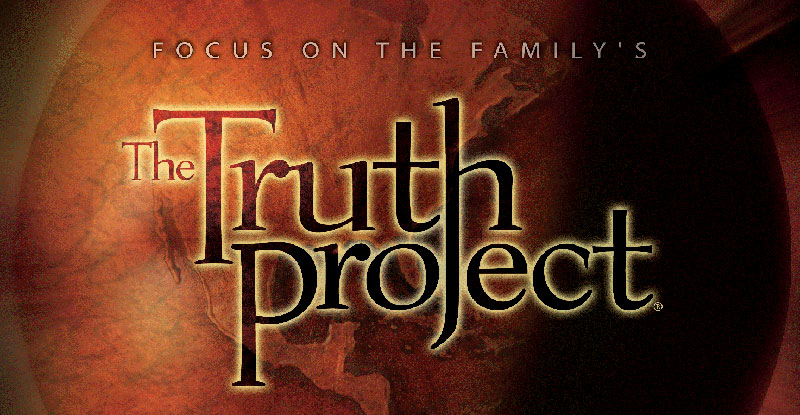 The Truth Project
The Truth Project is a revolutionary DVD-based small group curriculum produced by Focus on the Family. It is designed to build a systematic and comprehensive biblical worldview in the lives of believers.

The Truth Project is unique because it doesn't tell Christians what to think – it teaches them how to think – to evaluate every aspect of life through a biblical perspective. This approach has the potential to cause genuine life transformation as it equips believers to better understand, articulate, and defend their faith.
In order to purchase the DVD set and get started with a small group, Focus requires that the leader either attend a training event or be led through the 13-session curriculum as a participant. Center for Arizona Policy (CAP) has been working to expand training opportunities across our state because we believe that The Truth Project has the potential to literally change the way Christians view the issues of life, make decisions, and engage the culture.
Purchase the The Truth Project DVD set for $99 at the CAP Store.
True U
From the creators of The Truth Project comes TrueU, an exciting DVD series providing biblical worldview facts with insights from the disciplines of philosophy, cosmology, and biology. TrueU is targeted to high school and college students, equipping them to defend their beliefs when peers and professors are challenging their worldview.
Set 1 – TrueU: Does God Exist? Dr. Stephen Meyer plays a sort of "philosophical survival" game pitting four worldviews against one another in the quest to decide which one gives the best answer.
Set 2 – TrueU: Is the Bible Reliable? Dr. Meyer examines Scripture using archeological and historical evidence that proves the factual accuracy of the Bible. With logic and reason, he offers truth that stands up to scrutiny, helps viewers confidently defend Biblical truth and the reason for our hope!
Set 3 – TrueU: Who is Jesus, Really? Dr. Del Tackett presents the evidence to defend the existence and the identity of Christ.
Unlike The Truth Project, no training is required to lead a TrueU study or to purchase the curriculum which includes ten engaging 25-minute lessons and an accompanying 64-page full-color discussion guide.
Visit www.trueu.org for more.
Purchase each set for just $35 or the complete bundle including all three sets for only $75 at the CAP Store.